Self-Edit Like a Pro
Learn exactly how to go from questionable first draft to quality manuscript with joy and confidence.
Enroll in Course
Remember how much fun it was to start writing your first draft? That tingling feeling of excitement, butterflies fluttering around in your stomach as you work out the ideas that sparked the initial idea for your book.
And finishing that first draft is nothing short of a triumph to be shouted from the rooftops 🐱‍🏍
But then, once that euphoria has passed, you retake a look at your writing and your heart sinks. Did you write that? What were you even thinking?
The mere thought of having to self-edit that pile of misshapen words fills you with dread and anxiety.
Instead of something that brings you energy and excitement, working on your book has become a chore at this point. You know you have to edit, but it's just so boring!
*Sigh*
Do you recognise any of these feelings?
If so, let me reassure you: you are not alone. Self-doubt, dread and frustration are emotions commonly associated with self-editing, and a lack of enjoyment after finishing the first draft taunts many, many writers.
But what if I told you that it doesn't have to be that way?
What if you could rediscover that magical innocence you felt when starting to write your first draft through self-editing?
Even if you're not good at the nitty-gritty details. Even if you're no grammar whizz. Even if you second-guess yourself and think you don't have what it takes.

Maybe you have no idea where to start.
Or maybe you're afraid you'll miss something important.
How do you even know if you've done enough?
Did you find yourself nodding along to any of the things I mentioned above? Then you are in the right place, my friend 💖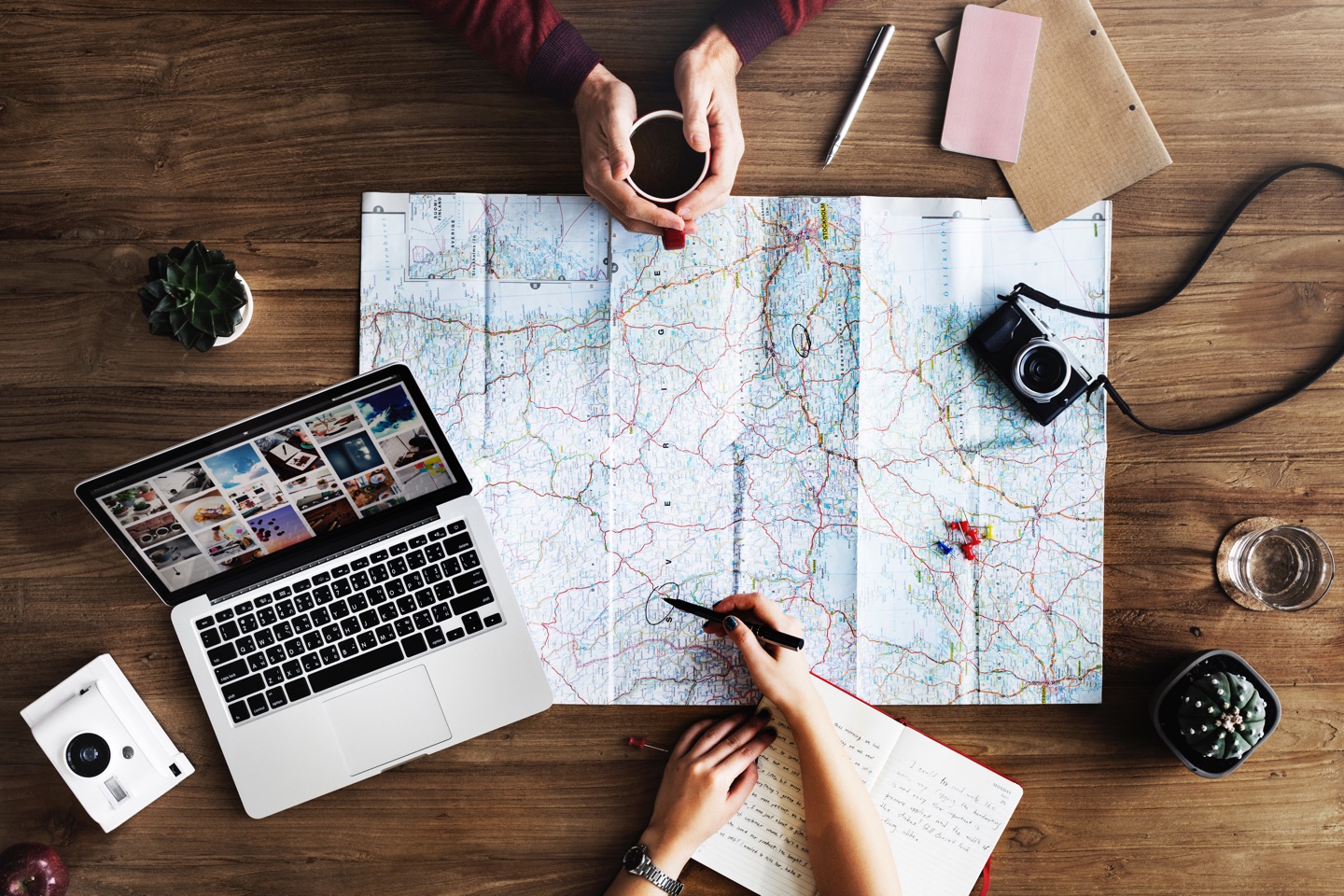 Conquering self-doubt and overwhelm, minimising frustration and achieving self-editing success are all things that can be taught.

Just take a moment to imagine what life would be like in a world in which

The thought of working on your novel makes you smile.

No more nerves at the thought of self-editing, because you'll know exactly what to do for excellent results and when to do it for maximum effect.

You get to spend a ton of time with your characters in the world you created without procrastinating. The things you loved most about writing aren't over once you've completed the first draft.

You know that you're doing everything in your power to make your manuscript as good as you can make it. No more overwhelm because you don't know what to focus on, and no more fear that you'll miss something important.

Self-editing brings you confidence and satisfaction. As you witness your progress, you feel empowered as you strengthen your writing.

Sounds pretty good, doesn't it?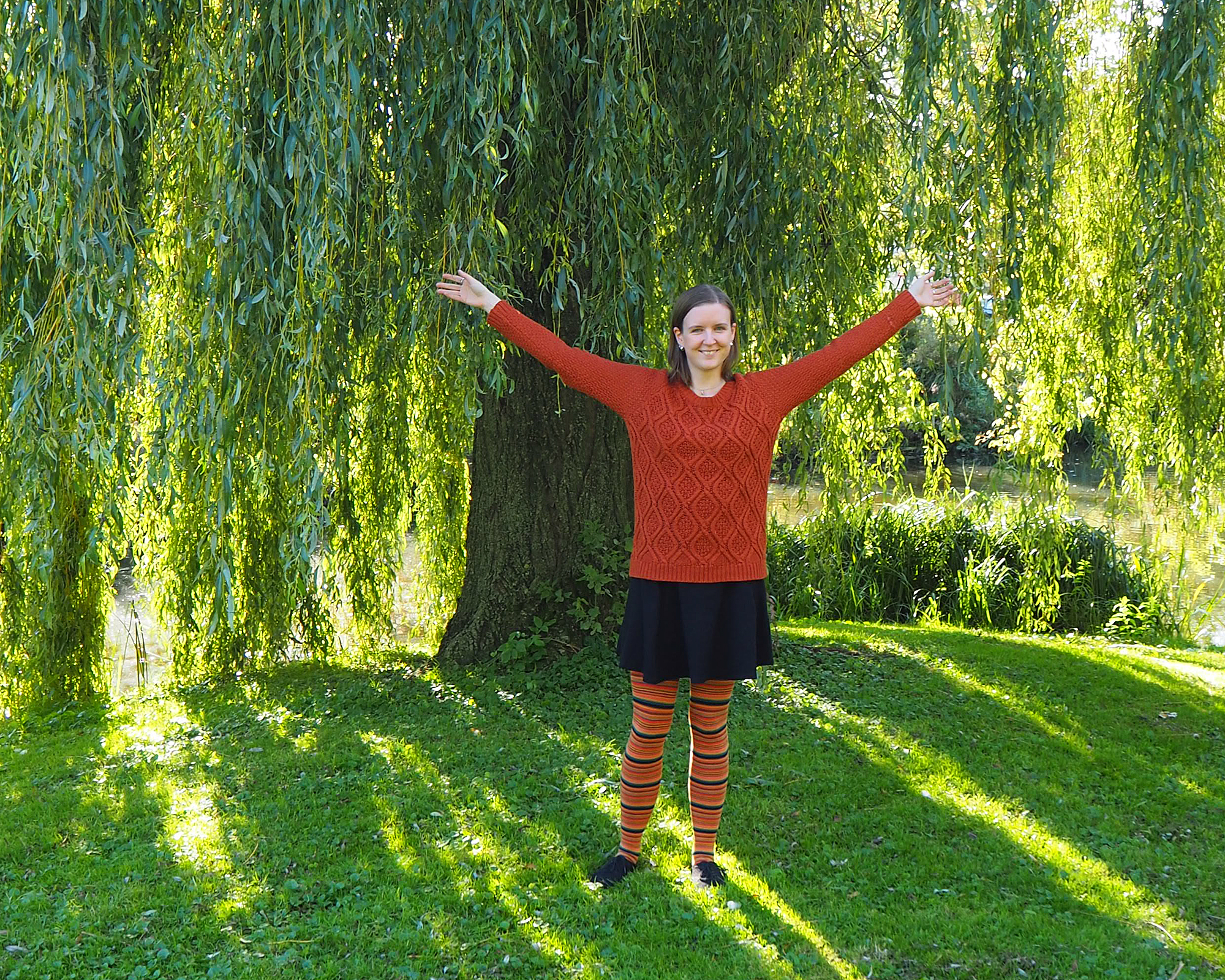 Self-doubt, overwhelm, frustration and other negative emotions lurk around every corner when you're a writer, and it can be tricky to stay focused, motivated and positive as you go along. Especially when you're not even sure what the next step should be half of the time!
That's why I created this course.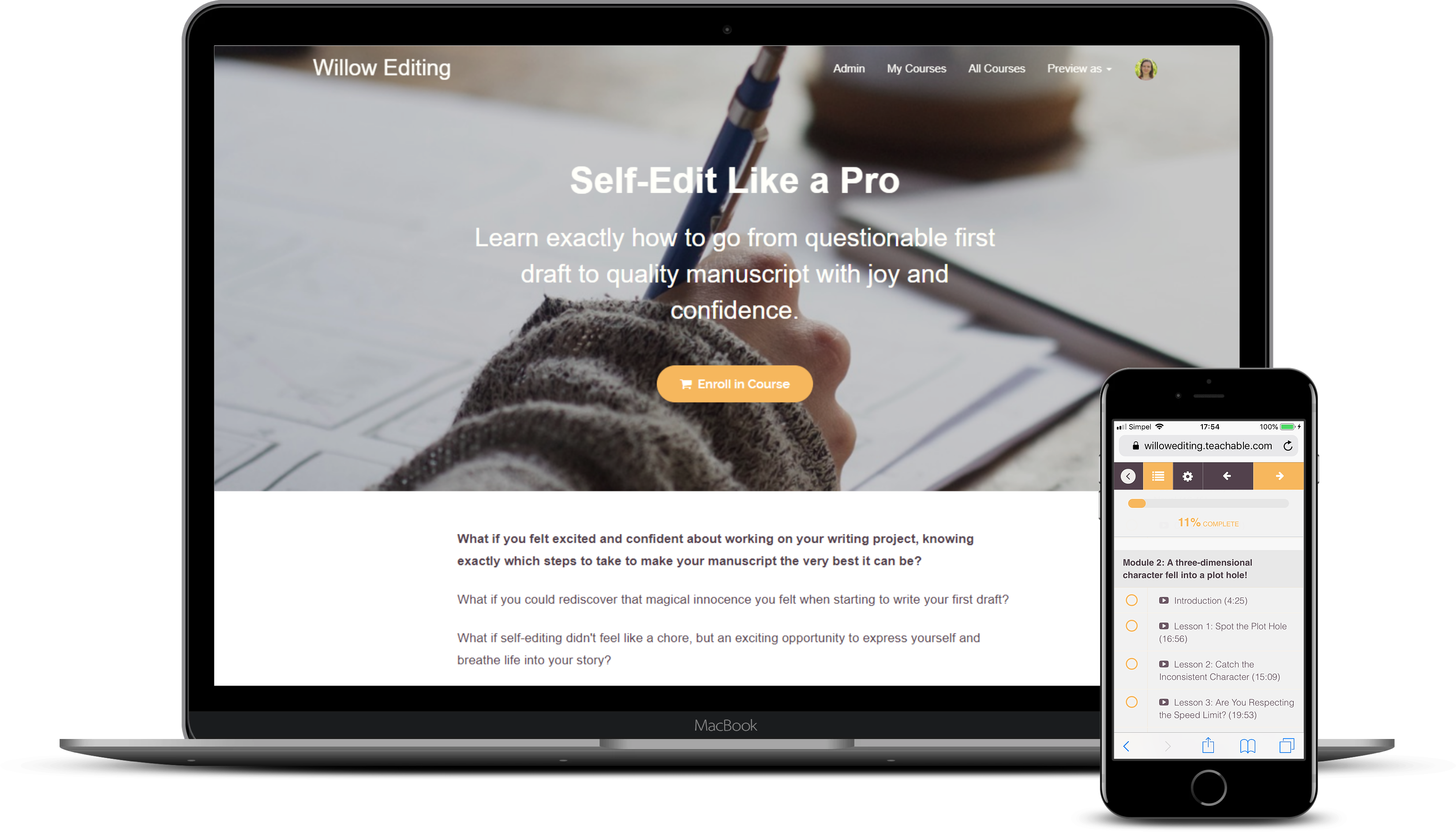 I firmly believe that every single first draft is full of potential and that every writer has what it takes to extract and fulfil that potential.
So I combined my background in social psychology and professional editing into Self-Edit Like a Pro. A practical, step-by-step guide that takes you from the moment you finish your first draft to the moment you're ready to submit your manuscript to a publishing professional. (Depending on your publishing plans, that can be an agent, a publisher or a professional editor).
Aside from teaching you the steps to take your story from questionable first draft to a quality manuscript, the course content focuses on the development of a positive mindset and self-kindness. It's set up in a way that allows you to go through it at your own pace and take all the time you need to fully take advantage of the content.
I don't believe in getting your book out there as quickly as possible, only to look back with regret later down the line, kicking yourself for wanting to rush through the process.
I believe in taking your time and learning to enjoy the journey as much as the final destination. Through self-editing, I want you to rediscover that magical feeling of being in love with your book. I want you to experience the satisfaction of refining your characters and your world, making them come alive through language.
Because the more you enjoy yourself, the better your writing will become. The more fun you have when you self-edit, the less pressure you'll feel. And the more you can savour the journey, the more rewarding arriving at the final destination will be.
I'm here to help you realise your writing dreams. And I want you to achieve that in a way that empowers you.
Because you are the writer. YOU are in control.
And there's nothing wrong with enjoying that 🤗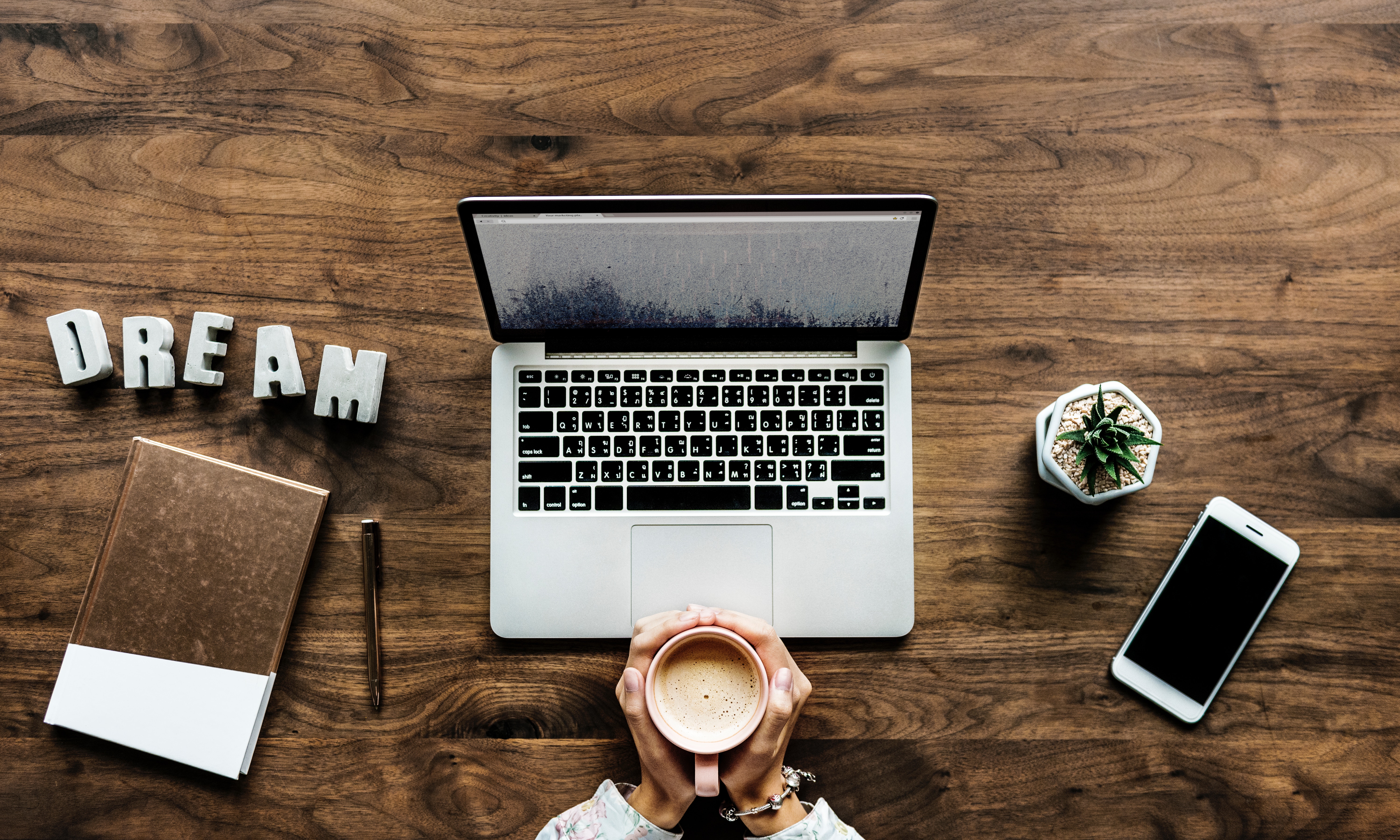 So, what can you expect from this course?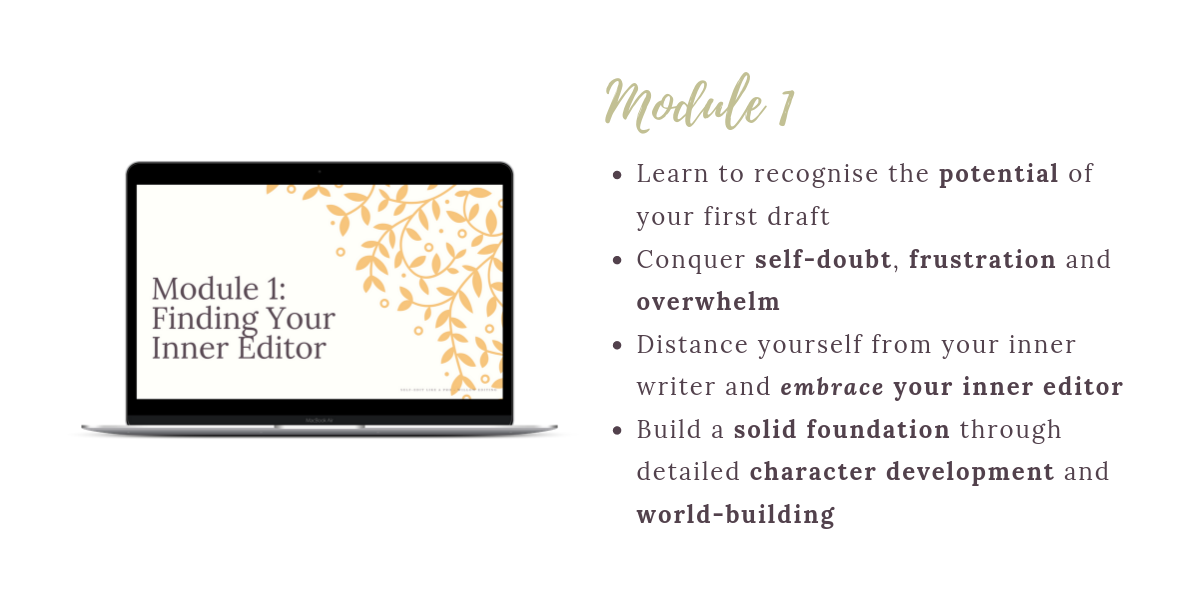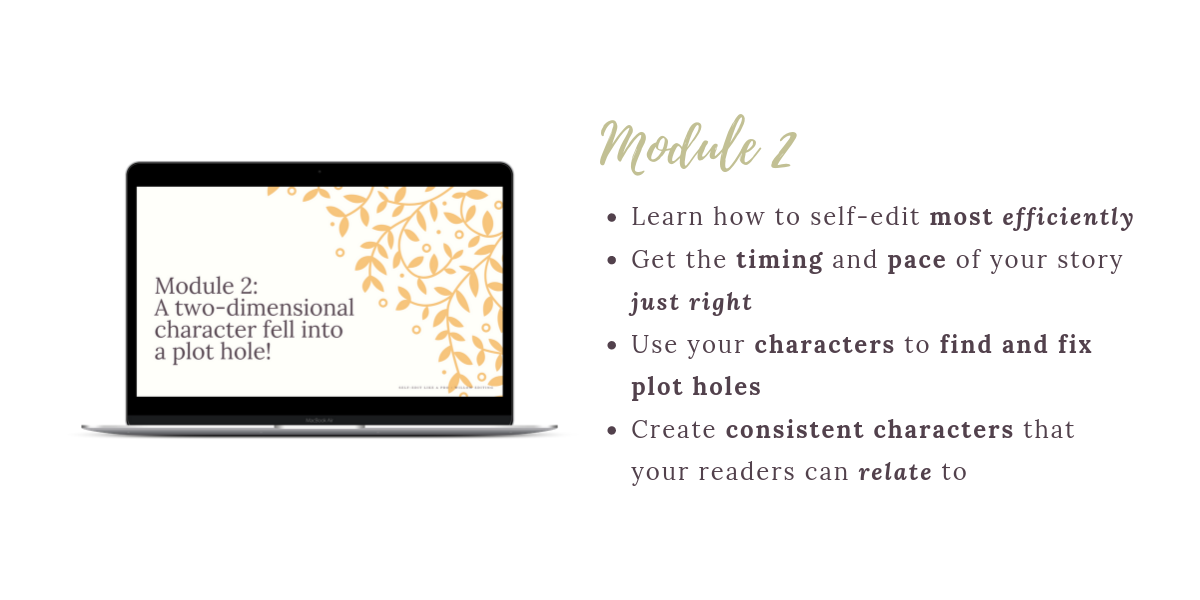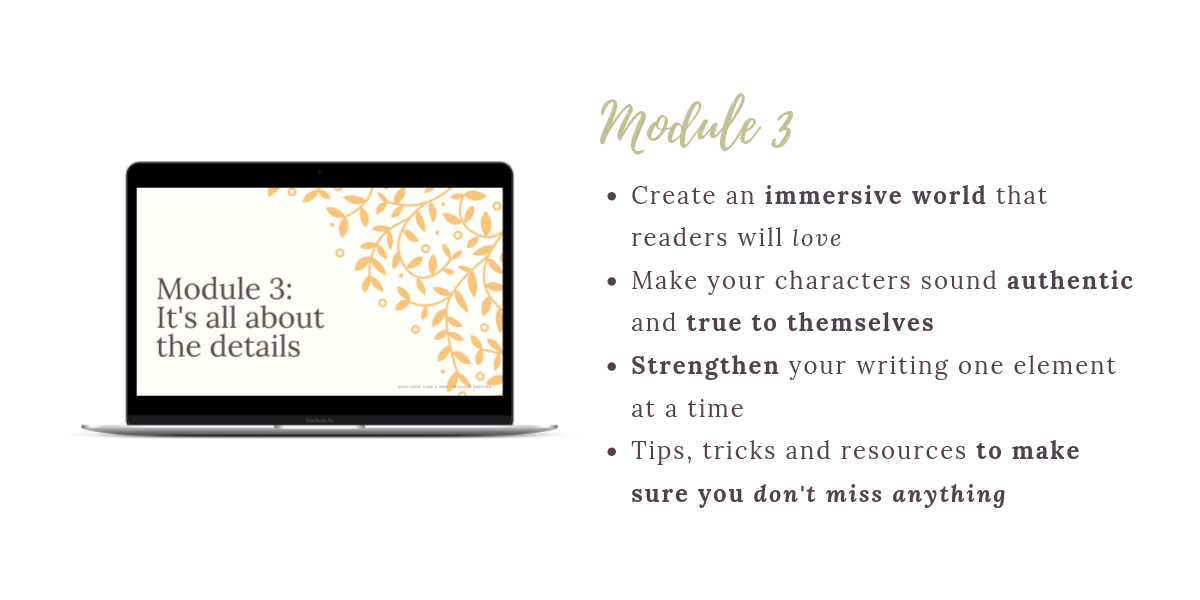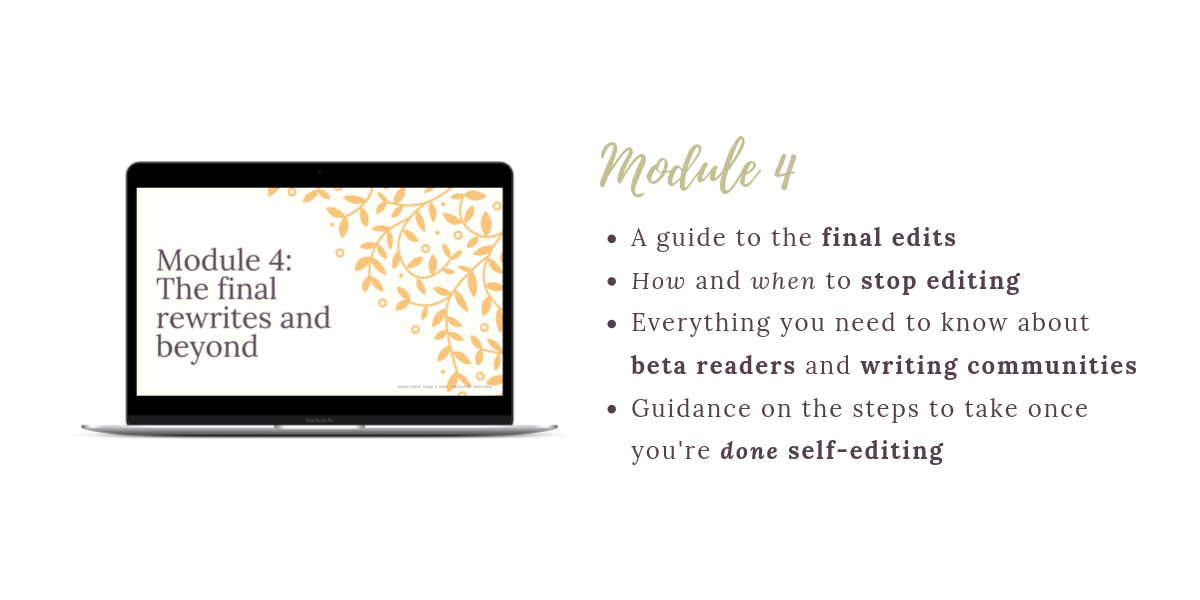 And also: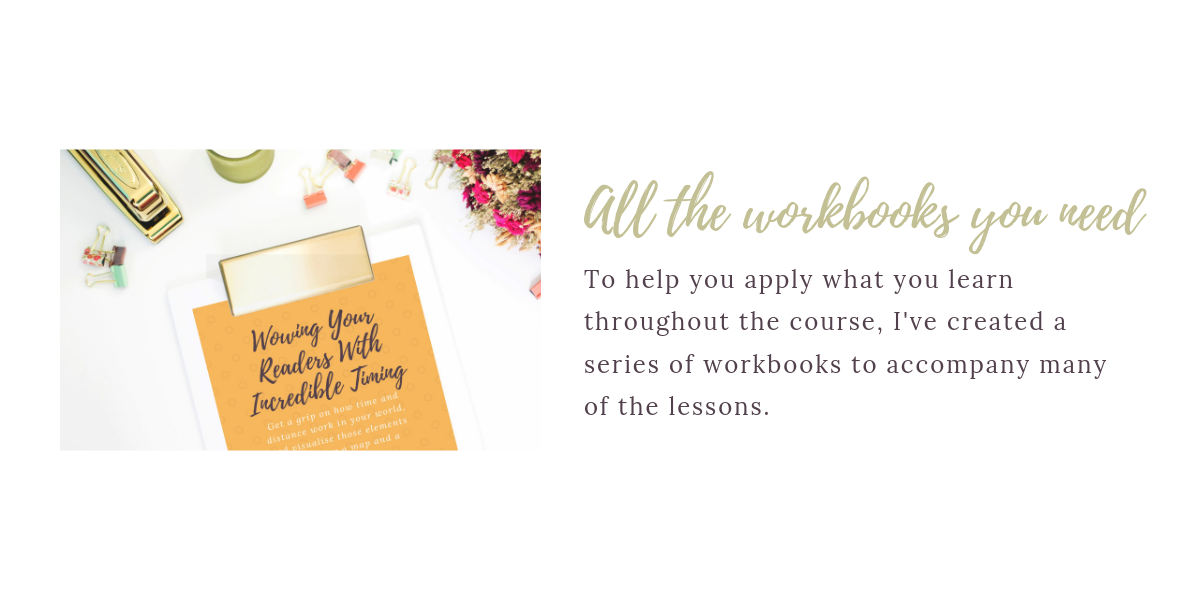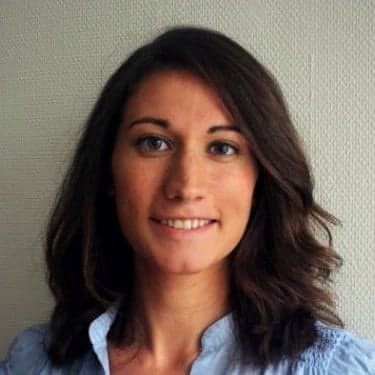 "I worked with Elzevera during the publishing process of my very first book. She was very helpful and attentive as she guided me through my first steps within the editing world. Having someone to provide me with constructive feedback was invaluable.
Beyond the technical writing help, she was of great support. I would definitely work with her again on future projects."

- Orlande Bidaux, author of The <Unofficial> International Student Guide
Are you looking for some cool bonuses to up your game? Here they are!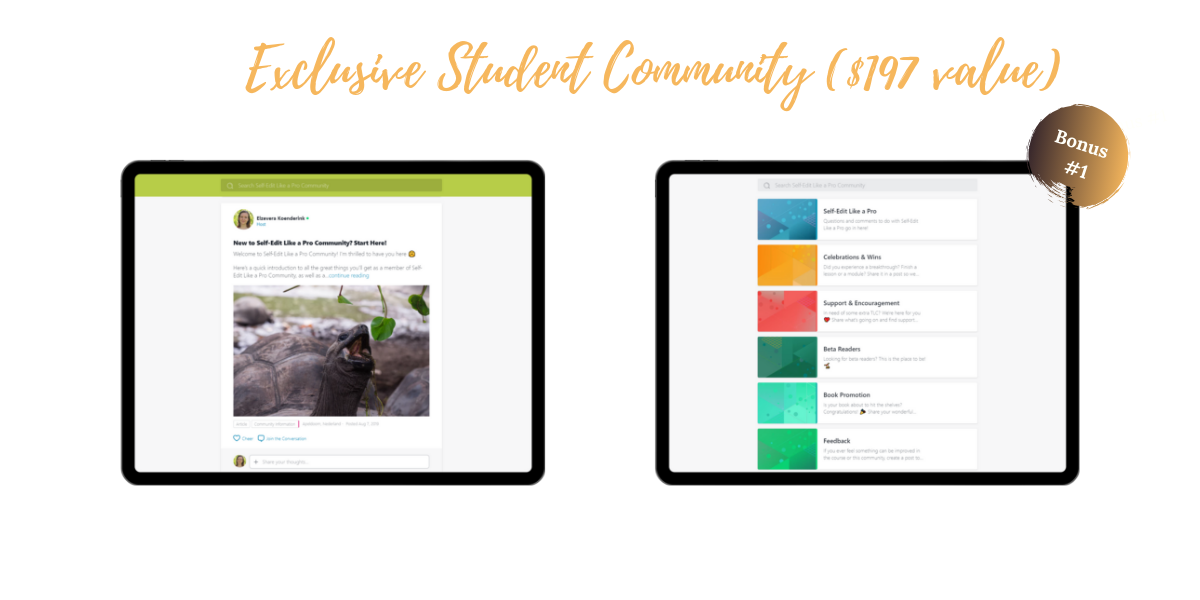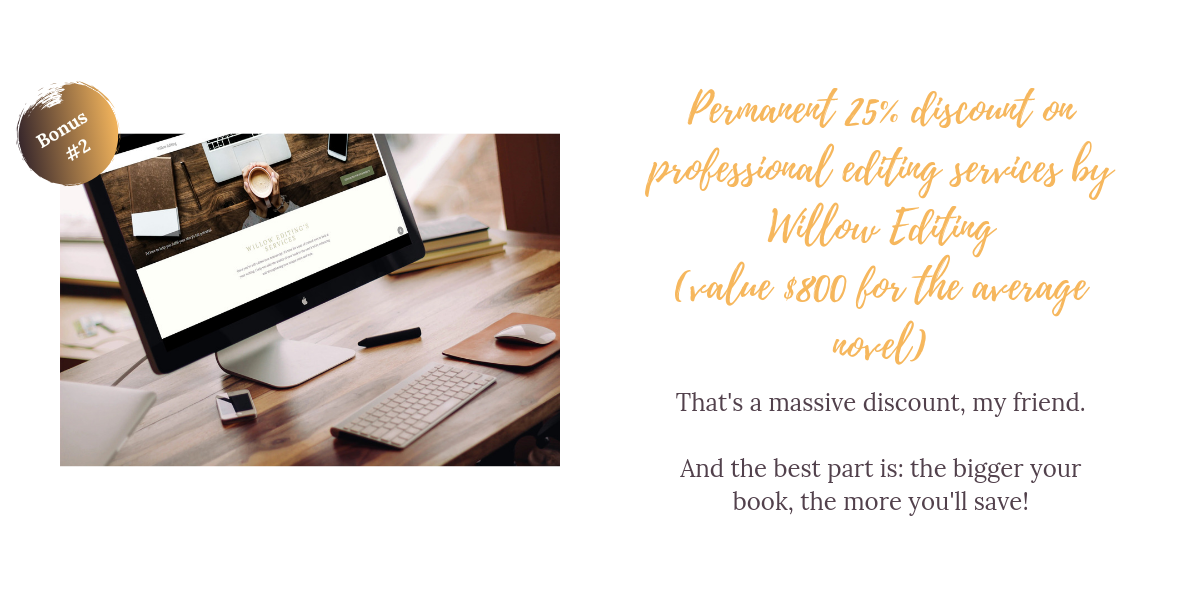 Your Instructor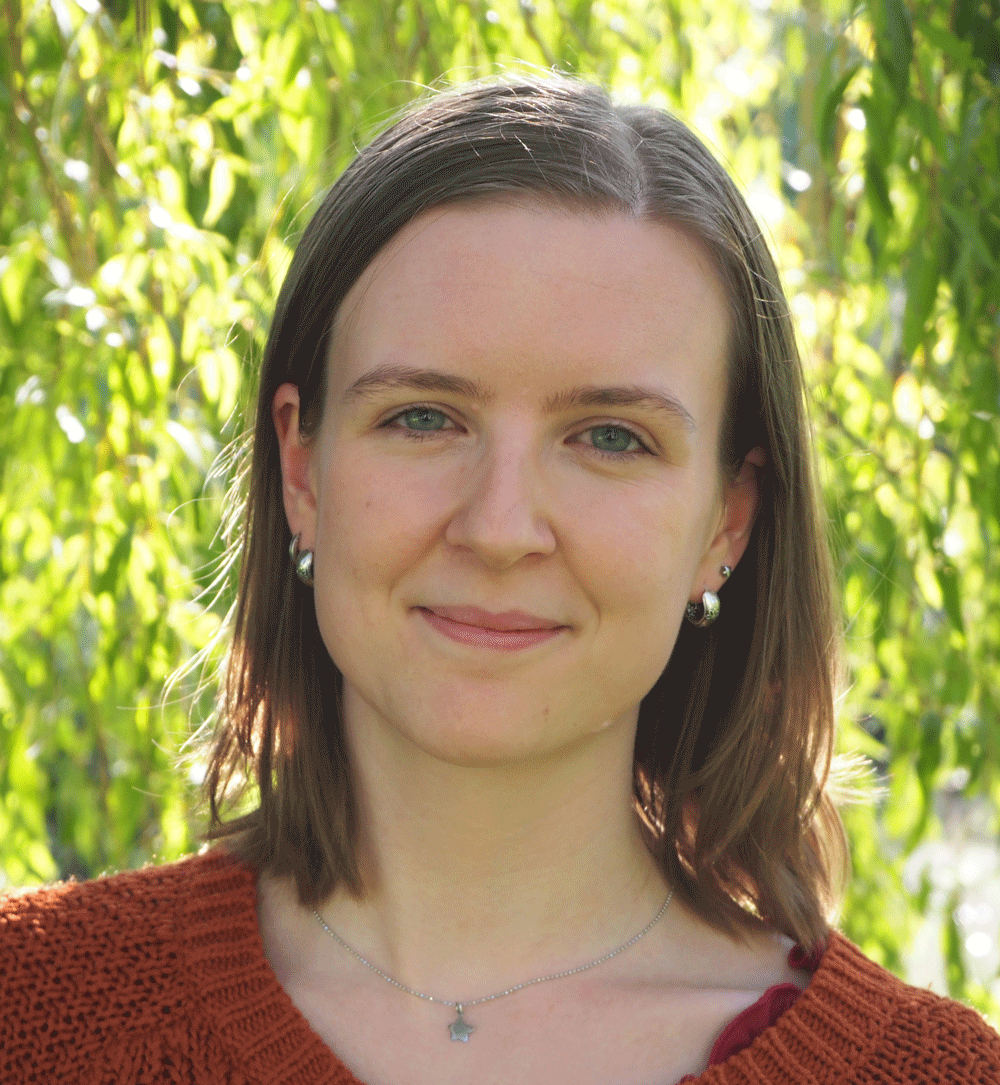 Hi, I'm Elzevera!
Writing and editing have always been a part of my life. As a child, I wrote stories about fuzzy animals. Now, as an adult, I still write stories about animals, both fuzzy and ferocious. But my favourite part of the writing process is self-editing!
I've worked as both a freelance and in-house editor for children's book publishers and educational publishers, and I've made it my mission to help writers experience the fun and satisfaction self-editing can entail. I firmly believe that every first draft is bursting with potential, and that self-editing is crucial to making your book the best it can be.
Frequently Asked Questions
How long do I have access to the course?
How does lifetime access sound? After enrolling, you have unlimited access to this course for as long as you like - across any and all devices you own. You'll also get access to any updates or bonuses I decide to offer in the future.
Is there a payment plan available?
Yes, there is! You can purchase Self-Edit Like a Pro through a 6-month payment plan. For more information, check out the bottom of the page. There are currently no payment plans available for the Professional Editing Bundle and the Deluxe Editing Bundle.
I want to get published the traditional way, is this course for me?
Yes, it is! While professional editing is part of the deal when you find a publisher, it will be very difficult to get noticed by an agent or an editor if you don't self-edit. This course will help you create a manuscript that will have editors and agents utter a happy sigh of relief because the quality will be so much better than the majority of submissions. This course won't guarantee publication, but it will be a big help in getting on a professional's good side and standing out in a slush pile.
I want to self-publish, is this course for me?
Absolutely! Self-editing will ensure the quality of your manuscript will be much better by the time you send it to a professional editor, meaning you'll get much more value out of your money if you self-edit first. If you hire a professional to look at a draft that's worth a D-, they'll be able to turn it into a C, maybe a B, but never an A. If you turn it into a C or B yourself, a professional can help you reach that ultimate A+ for the same amount of money. Plus, by self-editing you make sure your writing voice stays intact! The more you put into your manuscript, the more personal it will become.
What if I haven't finished my first draft yet?
This is the perfect moment to enroll, my friend! While the actual editing won't take place until your first draft is done, the first lesson is all about spotting potential in your first draft as well as conquering self-doubt and overwhelm. By watching the first lessons while you're still working on your first draft, you'll know exactly what to do once it's finished, so you'll hit the ground running :) When you enroll in the course, you'll also get instant access to the exclusive student community, where you can connect with fellow writers and find motivation and support as you complete your first draft.
Will this course continue to be updated, and will I get free access to future versions?
Absolutely! The course will continue to develop, and I'll regularly check to see if there's anything I can do it improve it. As an enrolled student, you'll have access to any and all updates and content additions in the future :)
Do I need expensive software to use this course?
Not at all! The resources and tools I mention throughout the course are all completely free or offer free plans that allow you to do everything you need to do.
Which format is the course content presented in?
The course consists of video lessons and workbooks that can be used both on paper and digitally.
This would be a big investment for me. Is it really worth it?
I hear you, it's a lot of money and a big decision. But this course is made to help you maximise every penny you spend on your book. When you hire a professional editor too soon as a self-publishing writer, or when you hire a professional editor when you plan on going the traditional publishing route, that'll cost you a LOT of money for a result that will be mediocre at best. Self-Edit Like a Pro will help you make sure you've done everything you can to get the best possible value out of any professional edit, and to make sure that you don't hire a professional editor when you don't need one. So while it's a big investment at this point in time, know that you'll be saving a lot more than a few hundred dollars by purchasing not only access to a course that will guide you through the entire self-editing process, but also access to a professional editor and self-editing coach to help you face any struggles that arise. You're not alone in this, and it's my aim to make your self-editing experience as positive and fruitful as possible.
I have another question.
Just send an email to
[email protected]
and I'll get back to you with the answer as soon as possible!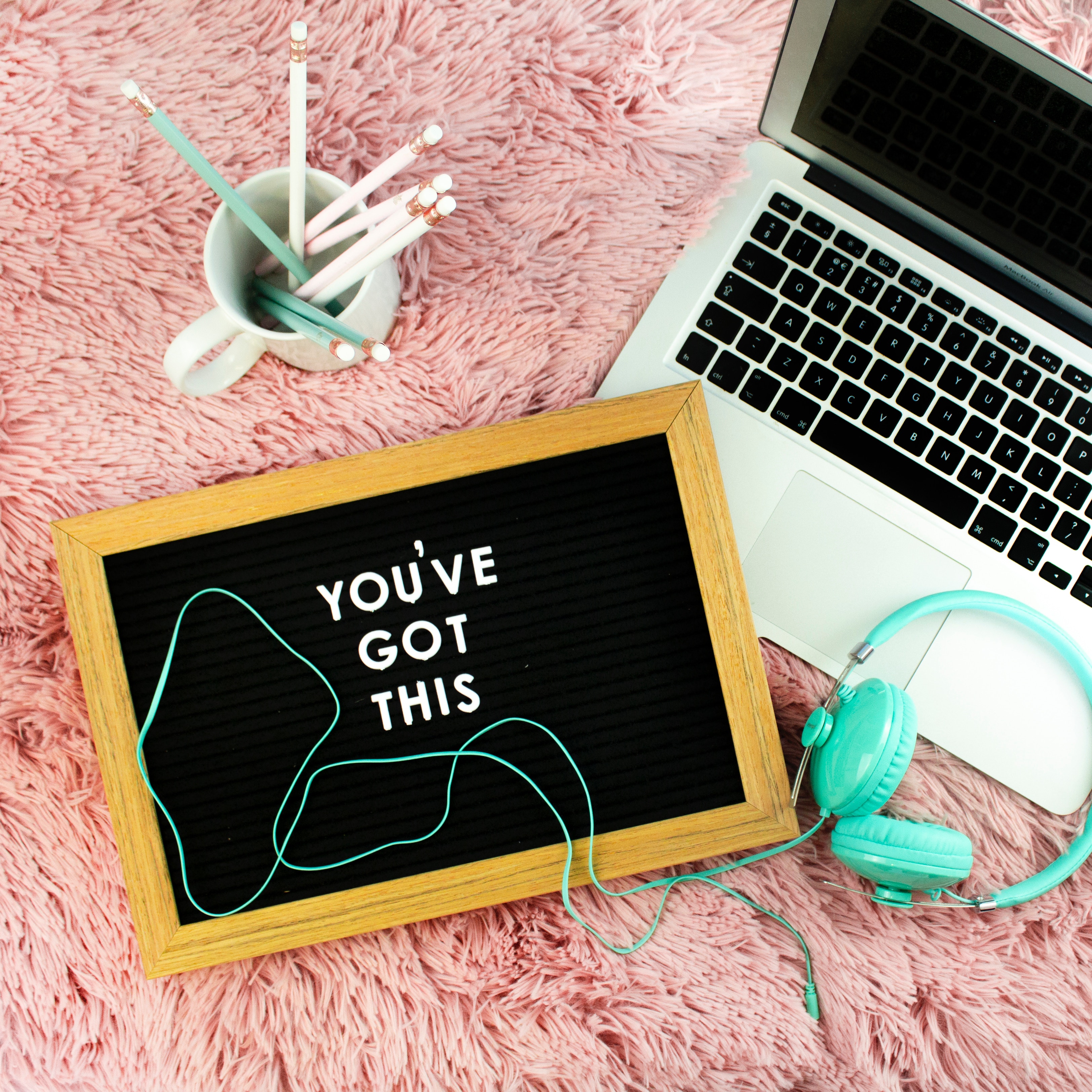 So, you have two choices:
You can go the DIY-route and spend a lot of time googling and experimenting through trial and error, doing your best to stay motivated. It's what most writers do, and if you manage to hit the right spots, it can get you good results.
Or...
You can get a framework that tells you exactly what to do and when to do it, and more importantly, what to avoid and when to avoid it. A program that takes into account your well-being. Self-Edit Like a Pro is jam-packed with encouragement, reminders to celebrate and tips and tricks to make your self-editing journey as efficient and rewarding as possible 🎉 On top of that, you get access to an exclusive student-only community where you have direct access to me for any questions to do with self-editing in general or with your manuscript in particular.
The choice is yours 😊